Prolonged Standing Can Hurt Your Legs And Feet?
Prolonged standing can hurt your legs and feet?
The majority of individuals are unaware that even when they are standing still, the muscles in their feet and legs are active. To keep the body stable and balanced, they are constantly responding to the environment and making adjustments.
If you spend most of the day standing due to your profession or an important event, your feet can suffer miserably, however, you might also have swollen ankle joints, calves, and feet in addition to hurting feet.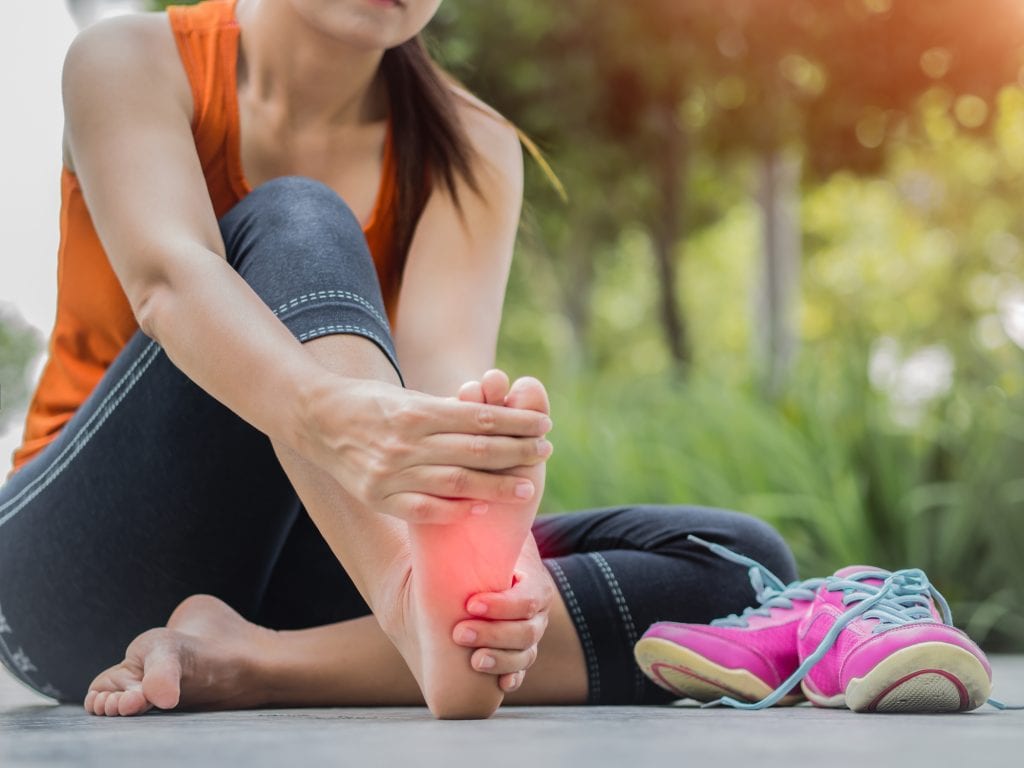 Why do your legs hurt?
If you stand all day, your lower body's circulation needs to work harder to return blood to your heart, which can lead to swelling and pain. Blood that would typically pass quickly past, carrying oxygen and nutrients, becomes stuck in traffic congestion, causing fluid to seep from blood vessels into the surrounding tissue. Also, your lower body dries up more quickly. Leg cramps or back pain could develop as your lower body becomes fatigued. Furthermore, your lower arm or legs tire more quickly. Your legs may begin to cramp or you may experience back pain when your lower body grows fatigued.
According to a recent study, standing all day can harm your health. The best course of action is to take good care of your body at work and home as you might not be able to quit your standing job any time soon.
7 tips for maintaining your legs and feet
A tennis ball or foam roll :

A tennis ball can be kept in your living room at home or carried with you to work. Put it beneath your foot and simply roll it back and forth. The strain will enable the muscles to continue to stretch, precisely what your feet need after contracting all day.

Similarly, use a foam roller to extend and stretch your upper and lower leg muscles. Imagine an elastic band that is never developed. It gets harder and more breakable with time. Although you might see people performing this workout in the gym, it isn't just for athletes. People can use it to maintain long, lean, and limber muscles.

Stretching :

Stretching foam rolling is preferred for stretching since stretching can be dangerous on chilled muscle tissues. But at least stretching is something you can bring with you everywhere you go.

It can be done without a gadget. To reduce stress in your lower half, you can do it throughout the day at work. Practice some forward folds. Also, touch your toes when you stoop down. To stretch your ankles and calf bones, squat down to the floor with your knees to your upper body and your ankle joints raised.

Walking :

Take every opportunity to walk. Try to move around a little if you are not required to remain in one place for a long period of time. Even if you're just marching in place, every step counts. This increases circulation in your legs and changes how the muscles perform.

Wear suitable quality footwear and put on foot orthotics or arch supports :

Those with standing employment must wear supportive, stable shoes. They should be adequately sized for length and width, with some leeway for the feet to swell over the day. It is advisable to wear hard rather than flexible shoes, and the heel should be a little higher than the forefoot. Additionally, only a few people search for the lightest sneaker they can find. Less support comes with more lightweight shoes, which is terrible for your feet.

Put on foot orthotics or arch supports. In order to stabilize the body while standing, the foot and leg muscles must do a lot of effort. The feet and legs are aligned correctly and the forces don't have to work nearly as hard when the foot is adequately supported by an orthotic. The legs should be substantially less worn out (and tired) at the end of the day as a result.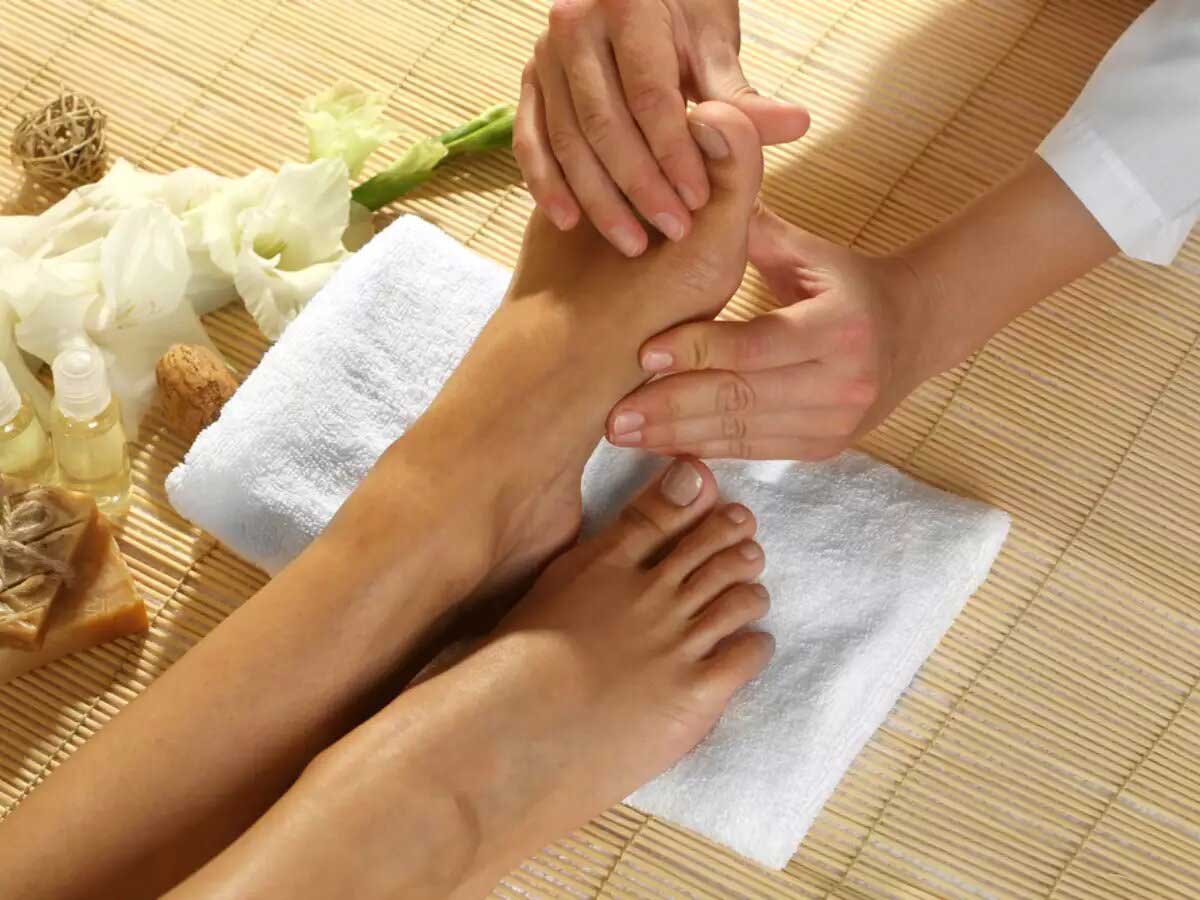 Get a massage :

Put massage therapy on your list of options if you can fit it into your schedule and budget. Massage treatment, which can be provided as a medical solution and is also covered by insurance, is occasionally offered in chiropractic offices. Given that they are more focused on therapy than a typical leisure massage, these would be the ideal forms of massage therapy to help relieve lower arm or leg weariness.

Elevate your feet :

When you take a rest, raise your feet for 10 to 15 minutes every time you get a break. Utilize gravity to your advantage to aid with circulation. Additionally, make an effort to elevate your feet before bed and after work.

Saturate your feet :

The advantages of a good foot soak are numerous. You should get a warm bath on your own. Add Epsom salt and any essential oils you find, currently, kick back and relax.

Epsom salt contains magnesium, which has long been known to help lessen muscle tension. Additionally, essential oils, particularly lavender or chamomile, will help you unwind and reduce stress.
Take steps now to look after your body, health, and wellness if you intend to continue working standing up for a while. Seek professional medical advice, diagnosis, or treatment from Texas Specialty Clinic. Always consult a medical expert before making any decision at (254) 324-7231.