Addressing Minor Injuries: Cuts, Bruises, Sprains, And Minor Burns
Addressing Minor Injuries: Cuts, Bruises, Sprains, And Minor Burns
Accidents happen, and minor injuries such as cuts, bruises, sprains, and minor burns are a common part of everyday life. While these injuries may not always require immediate medical attention, knowing how to address them properly is essential for promoting quick healing and preventing further complications. In this blog, we will explore simple yet effective ways to address and care for minor injuries.
Don't ignore minor injuries – address them with the care they deserve. Reach out to Texas Specialty Clinic at (469) 225-0666 and take the first step towards optimal healing and well-being.
Cuts
Small cuts and scrapes are frequent occurrences, especially during household chores or outdoor activities. To address a cut, start by washing your hands thoroughly to prevent infection. Gently clean the wound with soap and water, removing any dirt or debris. Apply an antiseptic ointment to reduce the risk of infection, and cover the cut with a sterile bandage or adhesive strip. Keep the area clean and dry, changing the dressing regularly until the cut heals.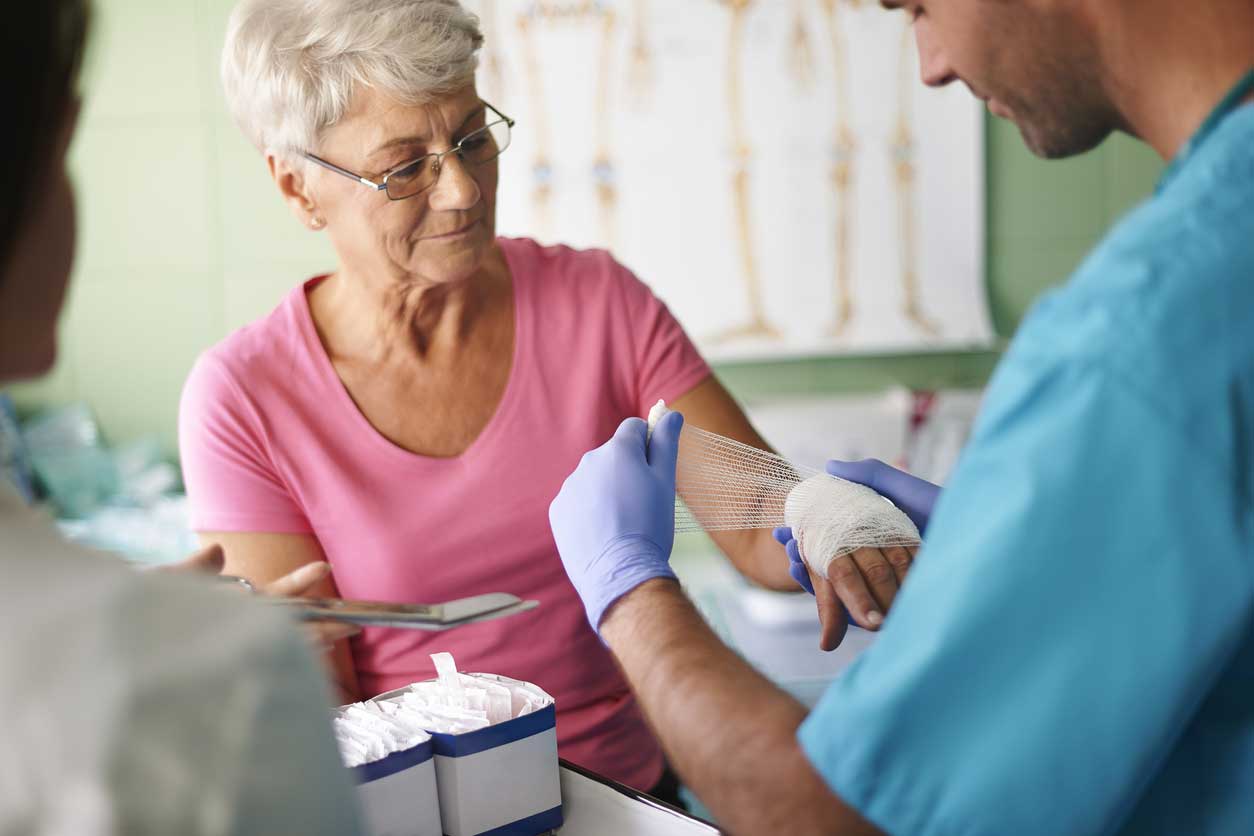 Bruises
Bruises occur when blood vessels near the skin's surface break, causing a reddish or purple discolouration. To address a bruise, apply a cold pack or ice wrapped in a cloth to the affected area for 15-20 minutes to reduce swelling and pain. Elevate the injured body part if possible. Over-the-counter pain relievers like acetaminophen or ibuprofen can help alleviate discomfort. The bruise should gradually fade away within a week or two.
Sprains
A sprain happens when ligaments, the tough bands connecting bones, are stretched or torn. To address a sprain, follow the RICE method: Rest the injured area, apply Ice to reduce swelling, use Compression (with an elastic bandage) to support the injured area, and Elevate the sprained limb above heart level to minimize swelling. Avoid putting weight on the injured area and seek medical attention if the pain and swelling do not improve within a day or two.
Minor Burns
Minor burns are common in the kitchen or while handling hot objects. For first-degree burns (superficial burns affecting the top layer of skin), run cool (not cold) water over the burn for about 10 minutes to soothe the pain and reduce inflammation. Apply an antibiotic ointment and cover the burn with a sterile non-stick dressing. For second-degree burns (involving deeper layers of skin), seek medical attention. Avoid applying ice, butter, or adhesive bandages to burns as they can worsen the injury.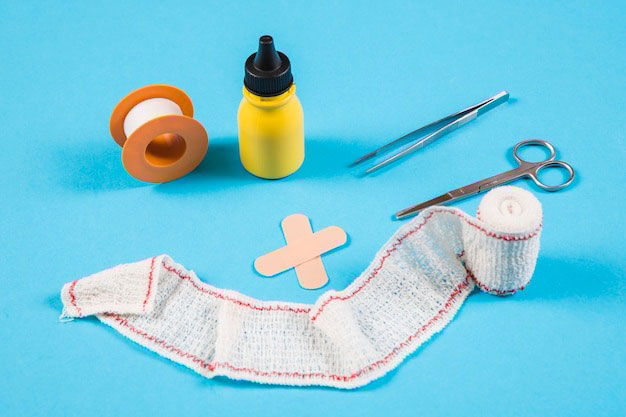 Precautions and When to Seek Medical Attention:
While most minor injuries can be managed at home, it's essential to be aware of when medical attention is necessary. Seek medical help if:
A cut is deep, gaping, or doesn't stop bleeding after applying pressure.
Bruises are severe and accompanied by severe pain or loss of joint function.
A sprain causes severe pain, significant swelling, or an inability to bear weight on the injured limb.
Minor burns cover a large area, are on the face, hands, feet, or genitals, or show signs of infection.
Remember, any injury that causes concern or doesn't improve with home care should be evaluated by a medical professional.
Conclusion
Knowing how to address minor injuries is a valuable skill for everyone. Proper care of cuts, bruises, sprains, and minor burns can aid in quick recovery and prevent complications. Always prioritize safety and take necessary precautions to avoid injuries. While most minor injuries can be managed at home with simple first-aid techniques, never hesitate to seek medical attention for any injury that causes concern or doesn't improve with home care.