Migraine
Migraine Triggers and Treatment
Migraine affects hundreds of people around the world. Migraine impacts many aspects of your life, their work, education, relationships, and mental health. A Migraine trigger might not cause a migraine every time a person encounters it. Sometimes, various triggers combined can set off a migraine and these triggers will be different from person to person.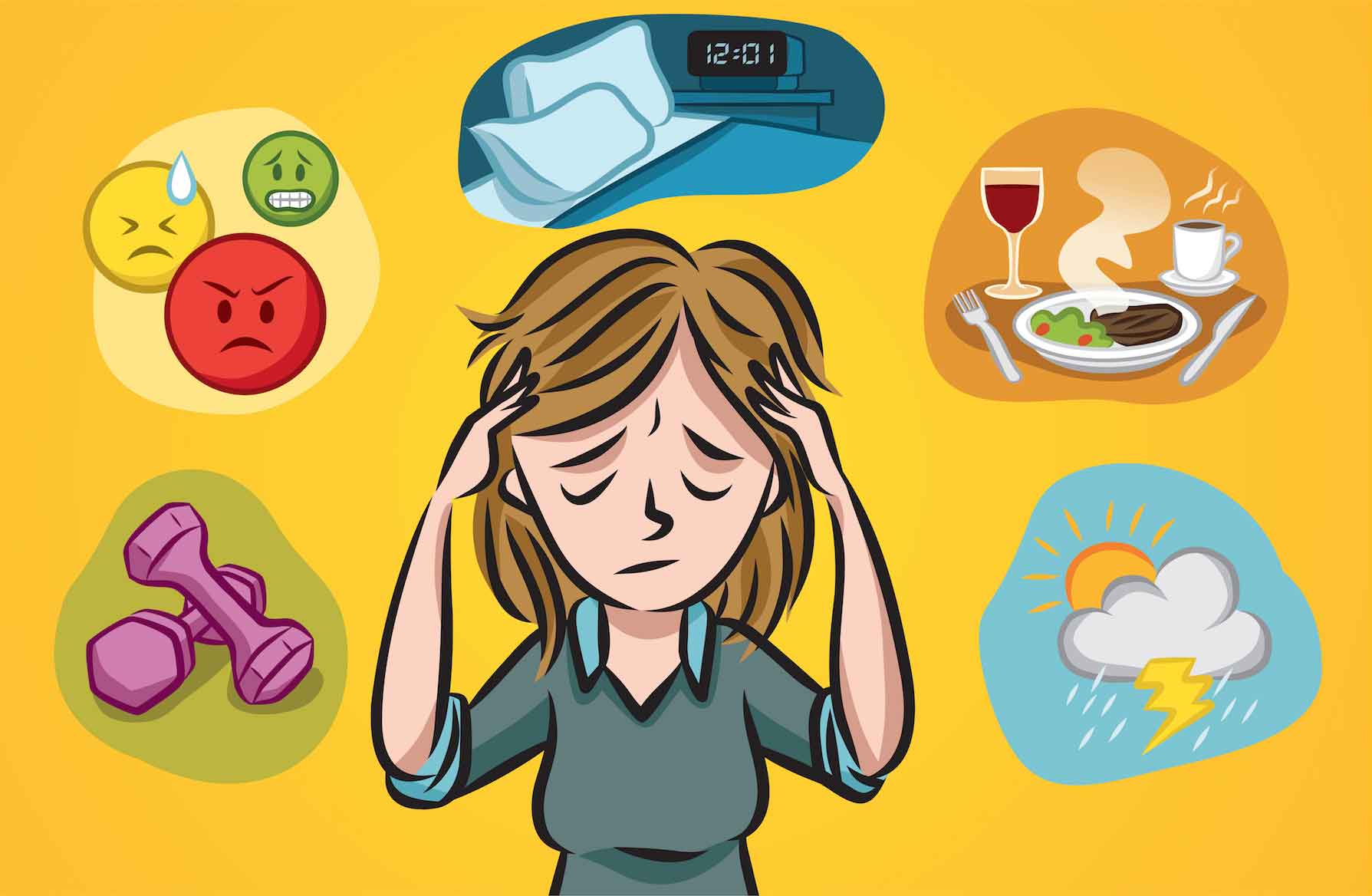 What are triggers and how to manage them?
If you have a migraine, nearly anything can be a trigger. This implies recognizing your potential triggers can be extremely challenging. It might likewise be a mix of a couple of things that appears to prompt a migraine attack. Furthermore, a trigger may not prompt a migraine attack without fail, which can befuddle things considerably more. A trigger is something that happens to you, or something that you do, which appears to bring about you having a migraine attack. The migraine attack might begin anyplace between six hours and two days after the trigger occurs.
Many individuals find that they some of the time go quite a while without having a migraine attack. During this time, your body might appear to be less sensitive to triggers and you might find that even the combination of your standard triggers doesn't bring about a migraine attack.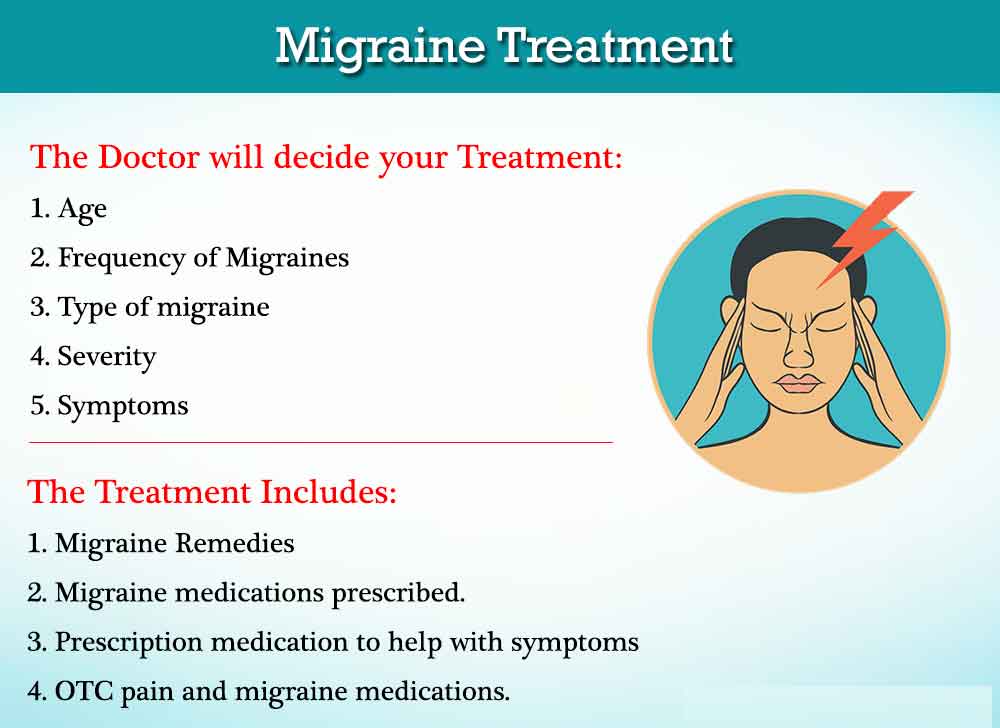 Some of the common triggers that people experience include :-
Light :- For some people natural as well as artificial light might trigger a migraine attack. This condition is called Photophobia, and it is really one of the modes used to diagnose migraine. Both natural, bright light and fluorescent or gleaming bulbs are problematic, making it challenging to spend time outside or be in an office environment.
Smell :- A few scents might enact specific nerve receptors in the nasal sections that might trigger a migraine attack or worsen already existing one. Osmophobia (repugnance for smells) is a typical symptom of migraine.
Stress :- Anxiety and stress are the most common reason for migraine trigger. Other heightened feelings, such as, anxiety, energy, tension, and shock can likewise cause migraine attacks. Certain individuals find that their migraine attacks start when they quit feeling anxious. This could be the reason they might have migraine attacks at the end of the week when they loosen up following a bustling week at work.
Sleep :- Too much or too little sleep both can trigger a migraine attack. Some people experience migraine attacks when they have sleepless nights or a few late nights, which means they are very tired. Other people may have migraine attack when they get more sleep than that usual.
Caffeine and alcohol :- Having a lot of caffeine as well as alcohol can trigger a migraine attack for certain individuals. But, removing alcohol and caffeine out can also trigger migraine attacks. In the event that you figure caffeine might be a trigger, it is ideal to attempt and slowly cut down the amount you have, as opposed to halting unexpectedly. Certain individuals find that adjustments of the amount o,f caffeine or alcohol they possess at an end of the week can influence regardless of whether they have a migraine attack. Caffeine is in tea, espresso, and cola, as well as chocolate and a few over-the-counter painkillers.
Hormones :- Migraine is connected with female hormones. This might be the reason a greater number of ladies than men have migraine. Many ladies with migraine have their most memorable migraine attack during their teenagers, frequently around the time that their periods start. A few women find that their migraine attacks are connected to their monthly cycle, so they might have attacks around the beginning of their period. At the point when ladies go through the menopause, they might find it challenging to deal with their migraine attacks as they are more eccentric.
Food and Diet :- Missing meals or eating sweet snacks rather than a legitimate feast can bring about a migraine attack. Not having sufficient food is one of the most well-known food-related reasons for migraine attacks. You really must eat consistently. Having little nutritious bites consistently may assist with controlling your migraine attacks.
Drugs :- Taking cocaine can trigger a migraine attack. When you consistently take cocaine and are attempting to stop, this can likewise trigger migraine attacks. Using cannabis can make it more challenging for your migraine attacks to be treated.
Overuse of Medicines :- When you have regular migraine headaches and take acute medicine recommended by your PCP over 10 days out of a month, it might in itself at any point cause more migraine attacks — a peculiarity known as Medication Overuse Headache (MOH).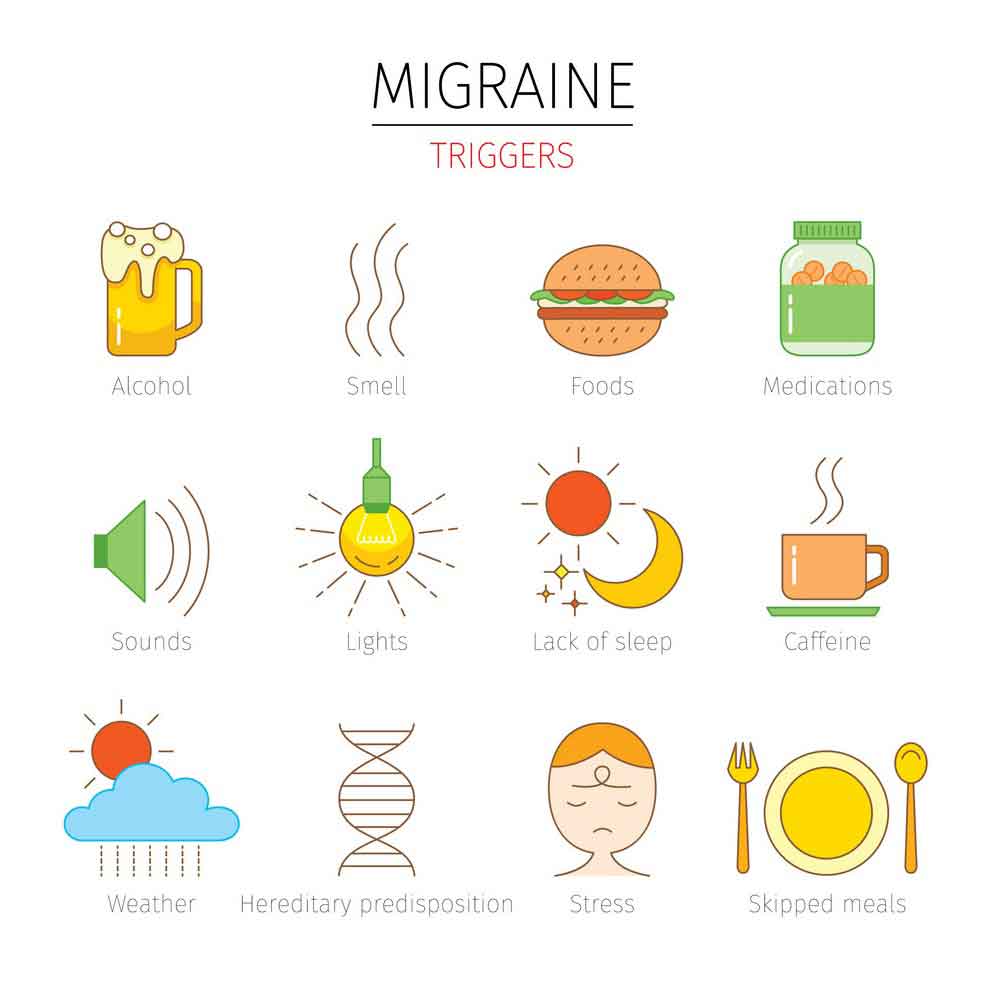 Preventing Triggers
When the trigger of your migraine attacks is anything, it very well may be easy to keep away from. In any case, it could be more enthusiastically to keep away from attacks that are triggered by a combination of things.
Sometimes, it may be difficult to avoid your triggers if they require changing your lifestyle. This is because :-
Routines can be hard to break.
Involvement of other people makes changes that are more difficult to make.
Major changes may be needed involving time, effort, and support.
It may have a negative impact on other parts of your life.
General changes in your lifestyle can imply that you are more ready to cope with migraine attacks, as you are healthier and fitter. You ought to plan to work out consistently and eat an even eating regimen. You might keep on having extremely painful migraines even in the wake of taking a gander at every one of the issues discussed here. If so, converse with a specialist about the chance of utilizing a drug to attempt to stop the cerebral pains from occurring.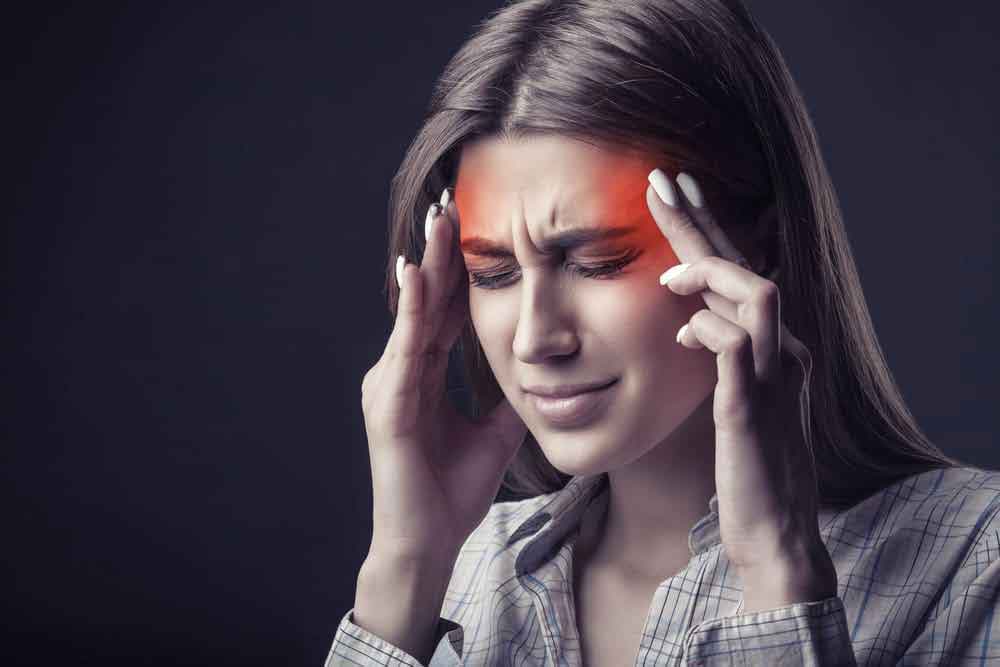 Treatment of Migraine
Migraine treatment is pointed toward halting symptoms and forestalling future attacks. Numerous drugs have been intended to treat migraines. Your treatment decisions rely upon the recurrence and severity of your cerebral pains, whether you have nausea and vomiting with your migraines, how disabling your migraines are, and other medical circumstances you have.
Some of the medicines for migraine treatment include :-
Pain relievers :- These are available over-the-counter or on prescription. These include aspirin or ibuprofen (Advil, Motrin IB, and others).
Triptans :- Prescription drugs including sumatriptan (Imitrex, Tosymra) and rizatriptan (Maxalt, Maxalt-MLT) are used to treat migraine by blocking pain pathways in the brain.
Dihydroergotamine (D.H.E. 45, Migranal) :- Available as a nasal spray or injection. This is most effective when taken at the start of a migraine attack.
Lasmiditan (Reyvow) :- This newer oral tablet is approved for the treatment of migraine with or without aura. Lasmiditan significantly improves headache (migraine).
CGRP antagonists :- Ubrogepant (Ubrelvy) and rimegepant (Nurtec ODT) are oral CGRP antagonists effective in the treatment of acute migraine with or without aura in adults.
Opioid Medication :- It is prescribed to people who cannot take the above migraine medicines as they are highly addictive medicines.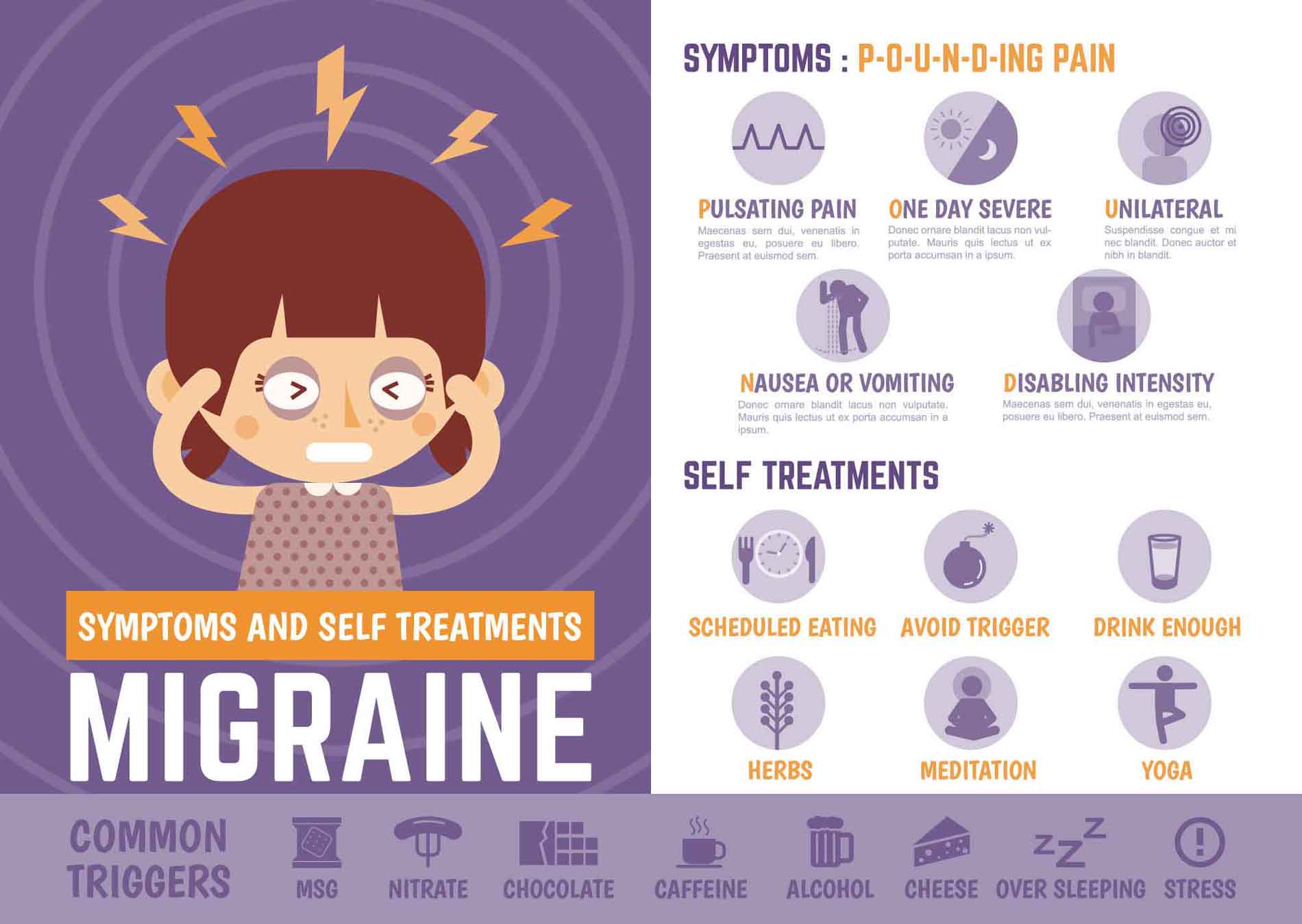 Outlook
There are many triggers of migraine headaches, including bright or flashing lights, loud noises, stress, and climate. Whenever possible, a person with migraine headaches shall stay away from any migraine triggers. Reasons for migraines will change from one individual to another. Keeping a migraine journal can help identify your triggers.
People Also Read :
If you or anyone is suffering from migraine, our expert providers at Texas Specialty Clinic will take care of your health and help you recover.
Call us at (254) 324-7231 to book a telehealth appointment for a home check-up.