Which Drugs Are Approved For Weight Loss?
Which drugs are approved for weight loss?
Weight-loss drugs are an important part of a complete treatment regimen for obese (BMI > 30) or overweight (BMI > 27) adults who have an increasing number of obesity-related complications. Benefits of weight loss drugs include controlling appetite, improving eating habits, and slowing weight gain and recovery.
The U.S. Food and Drug Administration (FDA) has approved the following weight-loss medications for long-term use :
Phentermine-topiramate (Qsymia)
Semaglutide (Wegovy)
Setmelanotide (Imcivree)
Bupropion-naltrexone (Contrave)
Liraglutide (Saxenda)
Orlistat (Xenical, Alli)
Most prescription medications for weight-loss function by making you feel satiated or less hungry. Some do both. Orlistat is an exception. It impacts how your body absorbs fat.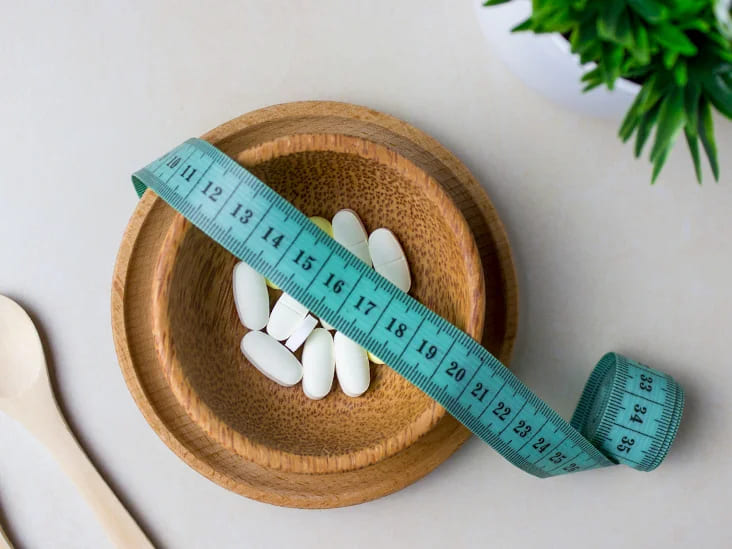 Phentermine-topiramate :
Phentermine-topiramate is a combination drug consisting of the anticonvulsant topiramate and the weight-loss drug phentermine. Phentermine has the potential to be misused because of how close it is to the stimulant drug known as amphetamine. Anxiety, restlessness, diarrhoea, and an increase in blood pressure and heart rate are possible additional side effects. Topiramate increases the chance of birth defects.
Semaglutide :
Semaglutide is also used in the management of type 2 diabetes. It is taken as a weekly shot to control obesity.
It can cause side effects such as :
Headache
Tiredness
Nausea and vomiting
Diarrhoea
Belly pain
Setmelanotide :
The FDA has approved Setmelanotide only for people over the age of 6 who have obesity due to one of the following rare inherited conditions :
Leptin receptor deficiency
Proprotein subtilisin-kexin type 1 deficiency
Pro-opiomelanocortin deficiency
A test result showing one of these conditions is required to take the medicine. Semelanotide does not treat the genetic problems that cause these disorders. But it helps with weight loss. It can crush your appetite and make you feel full. It also helps your body burn calories while resting.
A youngster under the age of six should never be given Setmelanotide. Newborns and infants may experience harmful responses as a result.
Bupropion-naltrexone :
The medications bupropion and naltrexone are combined. Naltrexone is prescribed to treat alcohol and drug addiction. Bupropion is a drug that helps people stop smoking and is used to treat depression (it is sometimes referred to as an antidepressant). The same suicide risk disclaimer applies to bupropion as it does to all other antidepressants. Bupropion-naltrexone may cause a rise in blood pressure. Therefore, your doctor should check your blood pressure regularly at the beginning of treatment. Constipation, headache and nausea are typical side effects.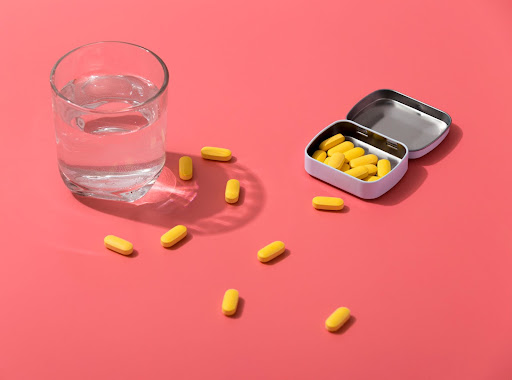 Liraglutide :
Diabetes can also be managed with liraglutide. It is administered as a daily injection. The typical complaint is nausea. Vomiting is also a side effect.
Orlistat :
Orlistat also comes in a weaker formulation that is also available without a prescription (Alli). There are two probable side effects of orlistat: gas and loose stools. You must adhere to a low-fat diet while using this drug. Occasionally, people using orlistat have experienced serious liver damage. But, researchers have not yet found evidence that the drug harms the liver.
Drugs for weight reduction are not a simple solution. Yet they could assist you in implementing the lifestyle modifications you need to make in order to reduce your weight and enhance your health.
To know more about safe weight loss methods, visit Texas Specialty Clinic.